Welcome To FundRaising HQ
Fundraiser Information and Directory Resource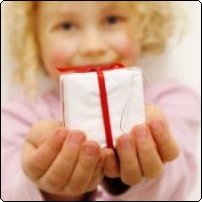 We strive to help organizations raise money each year for good causes and ideas. We started this website because we were tired of all the tricks and pitfalls that we encountered by some of the other fundraising websites out there. Groups need to raise money by fundraising to support their activities and events and we are here to help you free of charge. We do not sell anything and we do not allow people to buy our editorial opinions of their offering.

Let us share our experience by reading our fundraising articles or visit our editorially reviewed directory of fundraising product suppliers. Fund raisers can be both fun and financially benefiting to your group if you start with a smart fund raising idea and follow-up with good planning that leads up to the big day of the fundraising event. We wish you good luck with all of your fundraiser ideas and hope that you enjoy our fundraising resource!
---
Time To Get Started
There are two basic ways of fundraising: Do-It-Yourself (DIY) or Reselling Fundraising Products.

Do-It-Yourself Fundraising Ideas: There are many non-commercial fundraising ideas that can help your group raise funds. Some are traditional like raffles and bake sales and then there are the weird fundraising ideas like kidnapping local leaders and flocks of flamingo. These ideas are normally best for smaller groups that do not have alot of seed money (seed money is money needed to invest in starting a fundraiser) that professional fundraising products require. The do it yourself projects are normally most fun and can be used as a great bonding exercise for your organization.



Purchase Fundraising Products: There are hundreds of companies that offer fundraising ideas and products to any group. Choose from candy, magazines, cookbooks, chocolates, pizza and scratch card to name just a few fundraising ideas. These products will normally generate you 30%-70% profit of your total fundraising sales. Many of these fundraiser suppliers will also buy back any product that is unsold. Simply pick a product that best matches the fundraising needs of your group and them contact a distributor of that product. Have fun and enjoy selling.

Whatever you decide to do, we wish you the best luck and hope you have a successful fundraiser.
-Janet and Tom