Fundraising Ideas for Groups and Organizations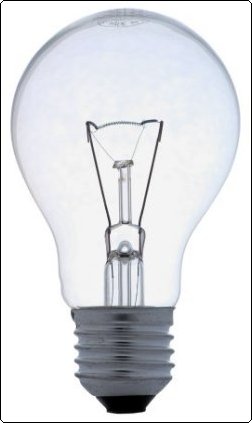 Ideas and Projects

Fundraising for schools, youth groups, minor sports teams and non-profit organizations keep many of them alive and flourishing in our communities. Successful fundraisers can help thousands of groups raise a remarkable amount of money in order to help fund their various causes. Fundraising in your community goes to:
Make extra-curricular activities and sports available to underprivileged youth.
To subsidize team uniforms and equipment that would normally come out of parent's pockets.
Make available certain health care services and medications that aren't covered by health insurance.
Provide comfort and hospice care to those with cancer, AIDS, and lung and heart disease.
And these are just a few examples of what fundraising campaigns go towards helping.
FundraisingHQ.com will help you determine which type of fundraiser will keep your school group, team, youth group or non-profit organization up and running. We present various types of fundraising options, such as:
And this is just a sample of what we offer in our fundraising ideas section. We do everything to ensure that our fundraisers include the people that the funds will go towards helping, for instance if the fundraiser is for a daycare center, we want to make sure that the children are involved, and feel a part of the fundraising efforts. That's what makes fund raising a success!
We offer fundraising ideas for the following youth groups, schools, minor sports leagues, essential services and vital hospice care organizations:

School Band Fundraising – The funds raised will go towards new musical instruments, sheet music, and to subsidize band camps and travel to band competitions. These fundraising strategies will have you marching to a happy tune.

Baseball Fundraisers – Batter up! Our ideas for fundraisers for your baseball team will go towards baseball uniforms, baseball jerseys, new bats, ball, bags and travel to away games. Simple ideas to help the kids play ball faster.

Basketball Fundraisers – Our basketball fundraising ideas are a slam dunk when it comes to bringing in extra funds for team uniforms, new equipment and away game travel expenditures. These fundraising ideas will be a slam dunk.

Boy Scouts Fundraiser – The ideas we've outlined in our boy scout fundraising pages will insure every member has a uniform and all the merit badges they desire. These smart ideas will bring a smile to scout and parent alike.

Cancer Fundraisers – We go big with our cancer fundraising ideas. Walks for cancer and dress down days are proven hits when it comes to funding cancer research and care. These classic fundraising project ideas will surely help.

Charity Fundraisers – People feel good when they donate to a worthy cause. That's why we've given you some great ideas – like blind auctions and charity yard sales – for your next fundraiser event.

Cheerleader Fundraiser – There is no doubt that cheerleaders have the energy and spirit to tackle any challenge. That's why we've handpicked a few fundraising event ideas that will have them doing back flips straight to the next game.

Choir Fundraisers – No we won't make your son or daughter sing for charity…well maybe we will in our karaoke fundraiser. But you'll love these fresh innovative ideas for your fundraising efforts today and tomorrow.

Christian Fundraisers – Kidnap the minister for ransom? We show you fun and good-hearted ways to raise money for your youth group or church with these creative ideas that fit with your christian faith.

Church Fundraisers – We couldn't forget the ever-popular bake sale – and no one has ever left empty handed or hungry from a church bake sale! These fundraiser ideas will help any church hit its goal.

Day Care Fundraisers – Get the kids involved with our ideas for a fundraising kid's cookbook or art gallery event! These fun fundraising ideas will be a hit with children and parents alike and also ensure you raise your needed funds.

Elementary School Fundraisers – Discount cards are a great way to bring in the dough – yes, we're talking about pizza discount cards (but no pun intended). Students and teachers will enjoy these simple fundraising strategies and ideas.

Fire Dept. Fundraisers – We couldn't forget those sexy firefighters calendars, however we do have a few other ideas for successful firefighter fund raisers. These strategies will reach your goal faster than a new ladder truck.

Football Fundraisers – Ten hut! Get the team on formation for a truly unique father & son super bowl party – fundraiser. Simple and easy with everyone having a good time while they support their favorite football team.

Fraternity Fundraisers – Break the frat boy stereotype by giving your college a whole new image of what frat life is all about with our womanless beauty contest fundraiser! Make greek life easier with easy fundraising.

Girl Scout Fundraiser – We know you're sick of cookies. That's why we give you a great pajama party fundraising idea! Sure to put a smile on the girls and parents faces while raising the money needed for community projects and camping trips.

Gymnastic Fundraiser – We want you to showcase your team talents with a truly unique wall calendar or gymnastic video. These great fundraising ideas will be easier than balancing on the high bar.

School Fundraiser – We offer ideas for discount card fundraisers that will get the whole school involved. Everyone will have a fun time with these cool ideas to raise the needed money for your school events.

Hockey Fundraisers – The key to a successful hockey fundraiser is pre-planning – we offer you our top tips and concepts. Your team will be able to afford new equipment or cover travel expenses with these ice cool ideas.

Hospice Fundraisers – Charity balls and silent auctions are at the top of our list for hospice fundraisers. Classical ideas to help those who help the ones who help others. These ideas will help you reach your goal.

Youth Fundraisers – We help fund youth opportunity with prepaid discount phone and pizza cards. Our fundraising ideas will be a blast with any group of teenagers needing to raise some extra money.