Charity Fundraising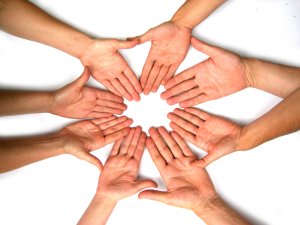 Charity Fundraisers
It's all in the name of charity
According to the dictionary, charity is the act of benevolent giving, or giving for the pure spirit of generosity – without expecting anything in return.
John Stossel, an ABC "20/20" correspondent says that 3/4 of U.S. families give approximately $1,800 to charity organizations every year. So why do so many people give to charities every year, when they don't get anything back? Well, according to Eugene Tempel, the University of Indiana's executive director of the Center on Philanthropy "People give [simply] when they're asked to give".
With the thought in mind that people mostly give to charities as a knee jerk reaction – they are asked so they delve into their pockets – you have to use this knowledge to approach setting up your next charity fundraiser. It would make sense then that charity fundraisers that display prominent charity boxes, charity auctionsHospice Fundraisers and charities that give something back (maybe a gift) to the donor would be very successful.
Charity fundraisers that bring in the donors and the dough
Blind auctions – Sure, the crème de la crème host black and white balls and silent auctions, but what about those of us who don't make more than $100,000 per year? Well a blind auction is just as much fun, and it can be just as successful as a way to raise funds for the cause closest to your heart. You can host one as the headlining event at a picnic luncheon, company event or Christmas party. Simply invite each guest to bring a wrapped gift. Now the gift should not be distinguishable when wrapped. Urge gifters to throw bidders off by wrapping small gifts in larger boxes and by adding extra weight to gifts using rocks or newspaper. The gifts brought by your guests should be cheap or humorous gag gifts that they've dug up at home and don't want anymore. For example, wrap up that plaque with the singing fish on it that you're brother-in-law gave you for your birthday last summer. Guests should bring their wrapped gifts in a central location at the event – a banquet table, in a large decorated box or under a tree. Now the fun part, organizers should make it known that one of the boxes contains a check for $500, a trip to a spa or a sumptuous dinner for 2 at a hot restaurant. Once the bidding gets underway this will fuel the anticipation and start some competitive bidding. Let all the guests approach the gifts, examine and even shake them before the bidding starts. Once everyone takes their seats, auction off the wrapped gifts one at a time – calling each winning bidder up to give them their prize and open it up in front of everyone. Sure, many guests will end up with a tacky pair of gorilla slippers or maybe a hat with beer can holders and a straw attached, but the laughs and money will be going to a really good cause.
Charity yard sales – Everyone has junk in their basement that they want to get rid of. Well you've heard the saying what's junk to you could be treasure to someone else right? That's the reason why charity yard sales are so popular. Church congregations pool their unwanted items together all the time, and donate all of the profits to a charitable cause. Charity yard sales are the most successful when a large group is involved. So this type of event works best where a large community is invested in raising funds to help the same cause:
Neighborhood associations
Community Centers
Hospitals
Hospice Centers
Treatment Centers
Chamber of commerce
Large corporations
A large number of people will bring a large number of yard sale items. Plus, as mentioned, most folks are pack rats, and chances are they're just looking for a reason to get rid of their old, unwanted items. What better reason than charity?
Bake sales – Who doesn't need a cookie every once in a while - especially when it's a fresh homemade cookie? Church groups, old folk's homes, schools, hospitals and girl guide troupes have made bake sales one of the most successful ways to raise funds for charity. Bake sales are fairly easy to organize and cheap to put together. All you need are willing bakers who will use their own money and skills to make some homemade cookies, cakes, squares, breads and pastries for charity. The largest amount of work will be advertising your bake sale to ensure that hungry buyers and donors show up to buy your baked goods. You can set up tables so that bakers can sell their wares for set prices, or you can auction off the baked goods in a bidding or silent style auction to the highest donation.