Hospice Fundraising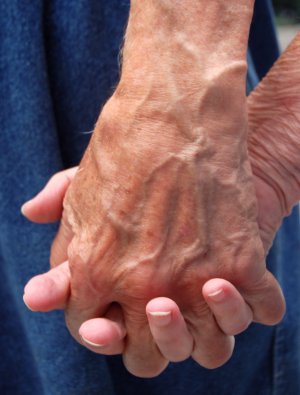 Hospice Fundraisers
Extending the hand of charity to those who need it most
Many health care and hospice organizations are in dire need for funds. Some hospices run as non-profit organizations, but they provide a place for those who are nearing the end of their lives to go and live in peace and comfort for their duration. Hospices depend on the charity of others to give comfort to its patients, or to subsidize some of the medications and care that are not covered by medical insurance providers. Hospice facilities for patients with cancer, AIDS, heart troubles and lung afflictions look to benefactors to keep their care facilities running and available to those who need them.
Our top hospice fundraising ideas:
Charity Ball – You will often hear about black and white balls hosted by non-for-profit organizations and health care facilities. This is a great opportunity to generate funds from generous benefactors in your community and outside of it. Let's face it, many wealthy individuals set a certain amount of money aside each year to donate to a fundraising cause, and an invitation to a charity ball will surely get their attention. Because so many potential benefactors will budget their charity amounts for an entire year, the key is to plan your event and send out invitations early – which means months and months ahead of the actual date of the event. Charity balls are much like weddings. If guests are expected to bestow a sizable gift, they need to know months in advance of the date.
The overhead for a charity ball can be fairly hefty, but not if you look to others in your community for donations, such as:
Approach a local dining establishment to cater the evening.
Look to members of your organization to provide the wait staff and bartenders.
Ask a local DJ to donate their time and equipment for the evening.
Approach a local hall and ask them to donate their space as their contribution to your fundraiser.
Look to a local flower shop for donations of centerpieces and floral displays.
Various local gift shops for items for thank you or grab bags for all guests who attend your event.
Of course the understanding is that you will be advertising your upcoming event via the local media – so as sponsors, these businesses will be getting free advertising when they are mentioned as the sponsors for your event. You will likely also be charging quite a bit for ball tickets.
In fact $100 and up is not extravagant for admittance to a charity ball. This is of course with the understanding that the money will go to a good cause. In addition to ticket prices, make sure there is a visible box for donation checks. Larger donations can be presented in front of the entire ball audience to call special attention and thanks to those donors. Be sure to invite members of the local press – newspaper, television and radio – and be sure to mention all sponsors and large donors in interviews, as a special recognition and thanks.
Silent auction fundraiser – Silent auctions are a very popular way to raise money for a hospice or health care facility. Many hospitals will combine their silent auction with a dinner, and approach local restaurants and businesses in the same manner as we've outlined above in our Charity Ball fundraiser. The only difference is that you will also approach and put the call out to local merchants and benefactors to donate items for auction to your cause. These items can be as extravagant as automobiles and pieces of art, but they can also be as modest as homemade pies and amateur photography. The people attending your auction are coming with the knowledge that their money will go towards your hospice facility, that's why the potential fund raising revenue is so great, if your hospice charity event is well-planned and well-executed. During a silent auction all of the guests are invited to a dinner or soiree - again approach local restaurants, florists, etc., as we've outlined above for donations. All of the items available for auction will be displayed at the front of the room, so that guests can approach throughout the evening and make a bid. Their bids will be written on paper in front of the item, and guests can return to make more than one bid on various items, or to outbid another bidder. The highlight of the evening will be the presentation of the items – obviously the item will go to the highest bidder. This can create quite a healthy competition between bidders who are after the same item.