Cancer Fundraising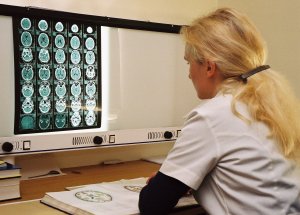 Cancer Fundraisers
Do you just think pink when it comes to fund raising for cancer?
Cancer is tragic disease, and there isn't likely a more renowned fundraising cause that people throw their hearts into trying to raise money for. Pink ribbon campaigns for breast cancer, walks for the cure, pink clothing day at the office to raise money to fight cancer. These are all very popular and easy ways to raise funds for cancer research, cancer support programs and cancer education services.
Cancer fundraisers tend to be big events. Cancer walks, marathons and sporting events tend to be extremely publicized and involve thousands of volunteers. However that doesn't mean you can't hold a smaller cancer fundraiser at your office or school to raise money for the cure. Every little bit counts after all. That's why we've put together a list of some of the more popular fundraisers used to raise money for cancer research, cancer hospice fundraisers and education. These can be done on a large or small scale.
Top ideas to raise money for cancer causes
Stepping for cancer – You can host this event in any public building or arena with a lot of stairs. Better yet, try an outdoor stadium! Climbing for cancer fundraisers bring in a lot of money through sponsorship pledges, and they cost very little overhead – most arenas will let you use the space for free – and they bring in eager volunteers by the droves. These types of events appeal to anyone who has been touched by cancer. It could be personally or through a friend or family member. These events will often draw mothers and daughters, so they make excellent women's club events.
Crazy hat, tie or shirt day – This type of fundraiser is a hit around the office because it let's coworkers let loose and show a little creativity. This kind of cancer fundraiser is simple to organize, it appeals to every age group, and it can be done in small to large offices, you just need to ensure everyone is on board. All you need to do is choose a date and make sure everyone is up for the challenge. Offer a prize to the craziest hat, tie or shirt to drum up a little friendly competitiveness amongst coworkers. Get each person to register for the event and pay a fee – this fee will go to the cancer charity of your choice. Each participant will create the craziest hat, tie or shirt that they can in their spare time and wear it to work on the day of the contest. Poll your coworkers or pre-select judges to determine the winner.
Angel tree fund raiser – You've likely seen angel trees at Christmas time around your office or school. However you're not limited to doing this type of fundraiser just during the holidays. And if you don't like the idea of angels, because of their Christmas or religious connotations, you can use pink ribbons, hearts or any cut out shape that you desire. There is little overhead for an angel tree fundraising event. You just need a fake plastic or a real tree and volunteers to cut out the shapes that you've decided to use to decorate the tree. Attach a cut out shape to each branch of the tree, and make a sign and posters detailing the price of an angel - $10 is common – and that all of the funds raised will go towards cancer research. Let people who purchase an angel write a name on it and reattach it to the tree in memoriam of someone special that they've lost to cancer, or that has battled cancer and survived.
Dress in pink for the cause – Products featuring pink ribbons are probably the most recognizable breast cancer emblems. Magazines, famous designer labels and beauty product manufactures have all sold pink ribbon pins, sunglasses, t-shirts and just about everything featuring the world recognized symbol for breast cancer charity.