Football Fundraising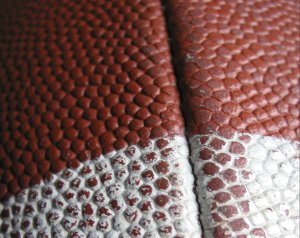 Football Fundraisers
Fundraising ideas that put the spirit back in team
Football is all about team spirit and working together to fulfill a common goal – to win the game. So what happens when a football team needs to host a fundraiser – to raise money for uniforms, new football equipment and travel to out of town games? The team comes together as one, puts their heads together and comes up with a fundraising idea that embodies their school and team spirit.
Being a part of the football team is about making friend, sharing laughs and bonding with your team mates, so we've put together a few helpful fund raising ideas that we believe embody what being part of a team is all about:
Womanless fundraising beauty pageant – This is based on a fundraising idea that we showcased in our fire department fundraising page, but this version is high school appropriate. What you will need for this "beauty" contest are a few very brave football players who don't mind showing the entire school their feminine sides. Beauty show contestants should make themselves up in their best drag - makeup, wigs, stockings, purses, heels and their best dress – the works! You can make this event as humorous as you want to by including a talent competition and even an evening gown competition. Host this event at lunch hour or after school, and charge an entrance fee. The easiest way to decide how much to charge admission, is by dividing your fundraising goal by 1/2 of the amount of the student body at your school, because it would make sense that at least 1/2 would come out. This will give you a rough idea of how much you should charge admission and still be able to meet your fundraising initiative. You can make this a big event by inviting a few local celebrity judges from within your community, or invite a few of the favorite teachers to be beauty contestant judges.
Father & son super bowl Sunday fundraiser – Now this fundraiser is sure to be a success with all of the football fans! Many men over the age of 21 have to go to a bar or find a friend who has pay-per-view in order to watch the Super Bowl. So why not have a super bowl party that fathers and teenage sons can enjoy together (with no age restrictions) in the biggest room you know of – your high school gymnasium or concert hall? This event should be pot luck style, but an admission fee would be charged per seat. This way every dad gets to bring his favorite Super Bowl snack food to share (alcohol not permitted), watch the Super Bowl on a big screen and spend the day bonding with their son. Most high schools have state-of-the-art projector systems, so all you would need to do is cover the cost of the pay-per-view event, which admission fees would cover and more!
Squeegee fundraiser – This is the perfect fundraising event when you have a whole team of football players (we also feature it in our Choir Fundraisers) on hand! Approach some local fast food restaurants with drive-thru service – McDonalds, Coffee Time, Burger King, etc. – to see if they would let you set up a squeegee fundraiser in their drive-thru area. This is pretty much a win-win situation for them – especially if you have contacted the local media to advertise your event because it will potentially bring double the customers to their drive-thru on the day of your fundraiser. Leading up to the event, approach hardware stores and gas station to ask if they would be willing to donate buckets, squeegees and windshield washer fluid to your cause. For the event you will need volunteers at either end of the drive-thru – one to collect donations and give the donor a token to indicate that he or she has given to your cause, and 2 more at the opposite end to collect the token and squeegee the windshield.
Burger fundraiser – This was a fundraiser that we featured in our Choir fundraising page, but it can be easily be set up with any of the big chain restaurants - McDonalds, Pizza Hut or Burger King – for school charities or kid's fundraisers. Most of the larger fast food restaurants, like McDonalds, offer fundraising benefits, which means the restaurant will donate a certain portion of the day's sales to your school fundraising event. To set this up you need to go speak directly with the owner or manager of your local fast food restaurant to see if they offer fundraising benefits. If they do, agree on a day and time – it's typically a few hours (for example from 2pm to 4pm). It will be your responsibility to get the media's attention, so contact your local radio, television stations and newspapers to let those in your city know about your event and what time their purchases will go towards helping your fundraiser. In the past, fundraising organizers have reported making $500 to $1000 worth of charity profits from just a few hours of sales at a McDonald's restaurant.