Elementary School Fundraising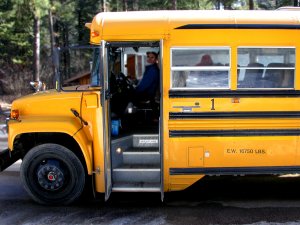 School Fundraisers
Elementary school fund raisers keep kids active
Every little bit helps when it comes to raising money for elementary schools and high schools. Sure the school board does fund what happens in the classroom, but the extra-curricular activities – such as school band, cheerleading, football and choir are getting less and less help from the school board. Money for uniforms, new equipment, sheet music, competitions, away games and etc., are coming right out of parent's pockets. That's where successful fundraisers are helpful. They can cut the costs dramatically on how much you have to fork over in order for your child to be involved in extra-curricular activities.
The most important thing to remember when it comes to fundraising for your elementary school is that you want to keep the overhead costs low. You want to avoid choosing fundraisers that have you putting a lot of money in upfront – just in case it cuts into your profits. That's why we've put together some simple fundraisers that you can host using equipment that is already available through the school or that kids can bring in and donate from home.
A+ fundraising ideas for elementary schools
Jump rope for heart fundraiser – The American Heart Association promotes a Jump Rope for Heart fundraiser, but that doesn't mean you can't do one to raise money for your own cause. This is an easy fundraiser to do regardless of size – for instance you can do it with just one classroom or team participating, or you can easily do it with the entire school. The only things you'll need for this event are:
Skipping ropes - which can be easily found in the school gymnasium. You could also ask that students bring one in from home.
Space - You'll need a great deal of it, but because you're already in a school you can have kids spread out in the gymnasium, school yard (if it's a nice day) and even push desks aside and participate in the event right in the classroom.
You should also provide water and snacks – or ask that students bring snacks to keep them fueled while they skip.
In the weeks leading up to the jump rope fundraiser, students should approach friends, parents and neighbors for sponsorship donations. This can be donated in a flat rate - $10 for the day, or it can be pledged per hour that they skip - $2 per hour.
Pajama party fundraiser – This is a great school fundraising event that we featured in our cheerleading fundraiser section; however it can be done at any age. Again, before advertising this event, you will need to make the rules very clear so you don't have students showing up in inappropriate dress. This fundraiser is very similar to a dress down day that you have in the office. You simply invite students to wear their pjs to school for a small fee. Send permission forms home that lets parents know that you are hosting a Pajama Day for Charity. Each student pays no more than $2 for the privilege of wearing their pjs and fuzzy slippers to school for the day. This beauty of this fundraiser is that it's simple to organize and there is no extra equipment needed or clean up involved. You will only require volunteers, preferably teachers, to collect the money and permission forms. It's probably easiest to have homeroom teachers do this, as they know the children in their class and who has paid and had a permission form signed.
Walk for charity – Walks for charity are best hosted over the weekends, so that students and their parents can join in the cause. Like the jump rope for fundraising event above, have all participants approach their friends, neighbors and family members for sponsored donations. They can be sponsored a flat rate for the walk, or they can be sponsored per mile – for example $1 per mile they walk. You can arrange to host the walk in a local park with walking trails, in a mall or you can approach the city to shut down certain streets to keep your walkers safe. You will need registration booths manned by volunteers for this event. You will also need volunteers with CPR and first aid skills, as well as hydration stations along the route.