Fire Department Fundraising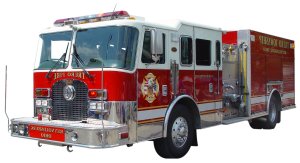 Fire Dept. Fundraisers
Do you feel the fund raising heat?
When you think of firefighting fund raisers, one thing tends to come to mind – calendar! Yes, firefighters have made quite the name for themselves in the wall calendar realm; however there are other ways to make some charity dough for those who aren't willing to strut their stuff in front of a camera.
Chances are if there's a firefighter charity event, you will get ladies coming out in droves. Firefighters can't help the stereotype that has been attached to their profession…and most of you aren't complaining right boys? So we've put together a few fire Department fundraising ideas that will bring in the money for charity and get the ladies out in droves…you may just have to ask your captain to bring along the firehouse to cool them off.
Firefighter beauty contest – Ok now before you think of strutting down a catwalk in your boxers, this fundraiser falls more to the humorous side of things. Don't get me wrong you will need a few brave men for this event, but they won't be wearing silk boxers and robes, no, they'll be wearing women's clothes. Make it a big event by inviting a few local celebrity judges from within your community. Invite the newspaper, radio and local television stations to host the event – so they will promote it for free in the weeks leading up the event. Ask a dozen guys from the fire department to tap into their feminine sides. They should deck themselves out in makeup, wigs, stockings, purses, heels and their best dress. You can make this event as humorous as you want to by including a talent competition and even a swimsuit competition – but again we're talking bikinis and not Speedos boys. Charge $10 to $35 a ticket. Believe us when we say that the audience will get their moneys worth in laughter out of the evening.
Bachelor auction – Time and time again bachelor auctions have been very successful ways of raising money for charity – especially when there are firefighters involved. Host this event in conjunction with a dinner or picnic and charge an admission fee for entrance. After the meal start the bachelor auction. You will need some brave firefighters for this one – commonly the more they ham it up on stage the higher the bidding goes. Bring out the bachelors one at a time and let the bidding commence. The highest bidder can either win the opportunity to take the bachelor out on a date, or approach a few area restaurants, cinemas, bowling alleys and bars to ask if they will donate gift certificates to your cause.
Housekeeper-for-an-hour – This is also an event with a high humor potential. It is very similar to the bachelor auction; the only difference is that instead of auctioning themselves off for dates, firefighters are auctioning themselves off for an hour of household chore service. Again, charge an entrance fee to the auction, and bidders will go head to head to raise more funds for your cause, and hopefully snag themselves a housekeeper.
Firefighter fundraising calendar – We saved the best for last! You knew it had to be on here somewhere. Well the success of the firefighter calendar for raising money for charity is undeniable, and it can be tasteful (see our gymnastic fundraising page). Depending on how professional you go – hiring a professional or amateur photographer, and having it professionally printed vs. having it printed and bound at your local Kinko's – you can put together a calendar at a very low cost. Typically most people know a photographer, or at least someone who has a passion for photography and takes pictures as a hobby. Ask them to come to the station and take shots of a few brave volunteer models going about their typical firefighter duties. Then call a few local copy businesses and price out how much it would cost to have calendars printed. Typically the more calendars you have printed; the less it will cost you per calendar. Once the calendars are printed ask some volunteers to set up booths at the local mall and sell the calendars. Make sure to have a few of the models present to sign the calendars for their adoring fans.