Ten Tips for a Successful Fundraiser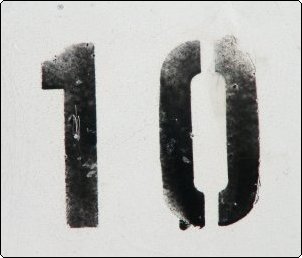 Fundraiser Newsletter Article

1. Look and act professional at all times. Before the fundraiser, during and after Ė Remember, you are your business!
2. Pay attention! Your sponsors will have feedback, listen to them and find out how you can make your next fundraiser even more successful!
3. Know your business and the cause of your fundraiser. If you donít think you are good at explaining your cause, then have someone that can do the speaking for you.
4. Fundraisers are meant to serve as a helping hand, do just that and be sure to help the sponsors and visitors the day of the fundraising event.
5. Delegate tasks accordingly. There are many different elements that ensure fundraising success Ė you canít be all things to all people, but you can arm yourself with some good helpers!
6. Motivate and inspire. Some donors and sponsors will need that extra nudge from you. Remind them why you need their help and what a good cause it will be benefiting.
7. Donít be shy; ask for a gift to include in the fundraiser! If you donít, someone else will, why not let it be your organization.
8. Ask your sponsors and donors if they have any other businesses and contacts you can contact to ask for donations. Again, donít be shy this is for a good cause!
9. A successful fundraiser is easy enough to achieve with some organization, motivation and help. Make a plan and stick to it, itís easier than you may think.
10. A personal touch will make all the difference. Donít just act interested in the donation, talk to your sponsors and show genuine interest. And thank them, it will make a difference!




---
Related Pages