Create a Yearly Fundraising List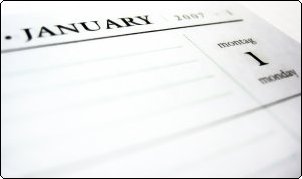 Fundraiser Newsletter Article

A yearly fundraising list is the core of successful fundraisers. A yearly fund helps to establish long term relationships with your potential and existing sponsors and donors. Recurring donors are the key to successful fundraisers! They become invested in your organization and cause which can lead to more financial support for your organization down the line.

When reaching out to new fundraising prospects, first call the company and find out who handles all fundraising inquiries. Donít just send your information to the company without a personal name attached, you want to make sure your paperwork ends up in the right hands.

When creating your yearly fundraising list donít leave any person, family member or business acquaintance unturned! Tell everyone about your cause and fundraising intentions, you never know who knows who and how they may be of help to your organization.

Donít take your existing donors for granted! Be sure to still be attentive and thankful for their help and support. I canít tell you how many times I have seen an organization end up losing a long supporting company do to lack of a personal relationship. After all they are donating to your cause and want to feel appreciated.




---
Related Pages